NWAV 44, October 22-25, 2015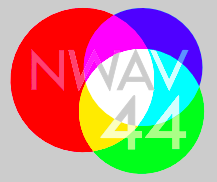 New Ways of Analyzing Variation (NWAV 44): North America's premier sociolinguistics conference, organized jointly by faculty members from LAL and from the University of Toronto, Department of Linguistics, at Hart House, October 22-25, 2015.
Research Colloquium on Second Language Assessment, December 2, 2014
On Tuesday December 2nd, 2014, we hosted renowned researchers and guest speakers Drs. Merrill Swain (in collaboration with Lindsay Brooks) and Eunice Jang from OISE/UT and, via Skype, Dr. Janna Fox from Carleton University. Together we took a hard look at  current controversies and future innovations in language assessment.